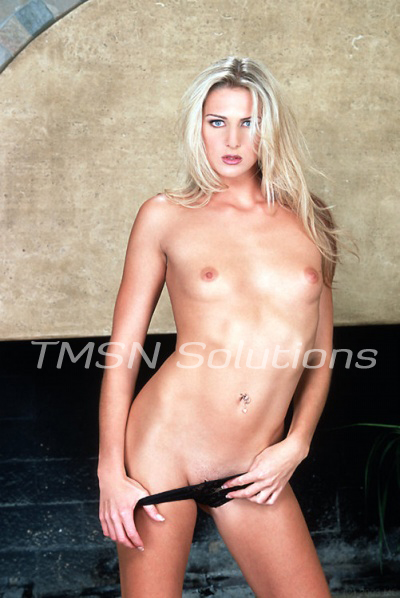 I am continually asked if I will still take calls.
Well the answer is yes, however I always suggest or rather warn my callers to be very careful of what they wish for.
I like to be satisfied during my calls, you will not find a suck and fuck here.
I am better known as the fetish Queen. If it is kinky and perverted I like it, if is a different type of roleplay I have fun with it, now if it causes pain and discomfort for you, I love it !
My favorite kind of phone sex call is by far a CBT call, for those of you that dont know what that is, it is cock and ball torture. The things I have you do, the sounds you will make for me, the pleasure I will get from knowing what youre going through!  Those are the things that make me wet, get me excited, make me play with myself!
Tease and Denial is great too!  In a very sensual way, I can still cause the discomfort of taking you to the edge and pulling you back from it. Hearing you beg me to allow you to cum, knowing that I have the power to either make you blow your load, or beg for mercy. That's what I truly enjoy!
Want some mutual masturbation?  I enjoy that, but remember with me there will always be a twist ! My kind of twist.
Still want to call ? Do you dare have phone sex with Ms. Randi ?
Let's see. lol
888-733-2243
Ms. Randi